It's time to feel beautiful. Look beautiful. And BE beautiful.
Marie Gilestra-Taylor is an ACSM Certified Health & Fitness Specialist with over 20 years' experience across the United States! Marie takes a comprehensive, 360-degree approach in helping her clients reach their personal fitness goals. She uniquely focuses on strengthening both the mind and the body, while also establishing proper exercise habits to maximize the long-term benefits of making positive changes to your lifestyle.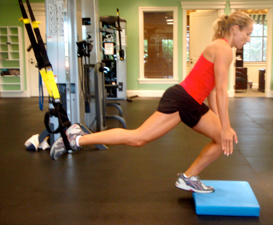 Strong Mind Strong Body by Marie's specialties include:
Personal Training
Balance Training
Sports Specific Conditioning
Functional Training
Joint Mobility, Flexibility and Postural Alignment
Agility, Speed and Quickness
Customized fitness plans and more!
Meet Marie

Click the image on the right to watch Marie's overview of her workout DVD, Core, Full Body & Balance Program, designed to meet the fitness goals of everyone from beginner's stage to athlete.
Discover how Strong Mind Strong Body by Marie can change YOUR life!
Explore Marie's training options today: